What information is collected?
• BASE Lifestyle Age - via health profile questions
• Epigenetic Age - via MyDNAge
• Blood Panel Age - via Levine/Cramer Phenotypic Age
• Glucose Health - HbA1C - average 3 month blood sugar levels
• Relative Fat Mass - RFM
• Reaction Time - via Human Benchmark
• Heart Health - average systolic blood pressure
• Supplements & Aging Interventions - in previous year
Please see
BASE Questionnaire
for suggestions on where to purchase tests.
Members can
check our forum for special *discounts*
!
Make sure you use the resources on longecity and elsewhere to make an informed decision which test to choose.
⇒ further reading
.
Members can suggest other tests to be included in the list. Contact us with suggestions and references.
BASE organizers

|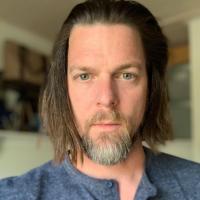 |
Justin Loew (Mind)
- Project Lead (Secretary, LongeCity)
Bruce J. Klein
- Project Coordinator (Founder, LongeCity)
Shreya Amin (samin)
- Advisor (Member, LongeCity / Founder, MoreLife)
Note
LongeCity (Longecity.org/ImmInst.org) is an international, not-for-profit, membership-based organization. (
More info
)
The support programme is a voluntary community effort. Particants in the programme do so at their own risk and responsibility. Any arrangements with third party testing services are private contracts between the service provider and the individual participants. LongeCity makes no guarantees regarding the quality, safety and reliability and utility of any third party tests. Financial support is provided at LongeCity's sole discretion, is not guaranteed and subject to available funds.
BASE is an open source project. Replication and improvements are encouraged with attribution to LongeCity. With member consent, all submitted biomarker data will be made publicly available. In addition, all calculations made for profile questions and biomarker data will be made available upon request.