Been reading about this XAF5, it is in the later stages of clinical trials.
http://www.ireachcon...-294989111.html
A spot feat remover sounds great.
Any ideas of when this could be available? 2019?
They are saying that it uses a different type of Prostaglandin that does not turn skin brown as it is reported to in some cases.
There is great information here on the side effect of Prostaglandin reducing fat.
https://www.reviewof...ostaglandin-use
How could this be used now? I would really love to spot reduce on my under eye bags. I will be looking more but is there a way to find what Prostaglandin they are using and repurpose an existing eye drop for fat reduction?
Looks like travoprost is the one. Will get my hands on some and try it out rubbing it into my lower eye bags.
Some more information here
https://bmcophthalmo...2886-017-0521-4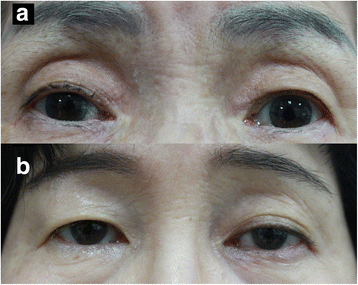 Fig. 2
Representative cases. a Facial photograph of 75 year-old female patient 6 months after treatment of right eye with topical latanoprost. Compared to the left side, the right upper eyelid shows deeper sulcus and greater pigmentation. b Eyelid photograph of 60 year-old female patient 17 months after treatment of left eye with topical bimatoprost. Superior sulcus deepening and significant ptosis is observed on her left upper eyelid. Note larger eyelid crease and brow elevation on the left side
If that is the bottom right side of pic then maybe this is not desirable? I want to reduce fat pockets under my eyes. more like what can be seen on the bottom left of the image. But those extra wrinles bottom right?
Edited by Adamzski, 10 July 2018 - 09:48 PM.