If you want to volunteer to help Longecity raise funds for the cause then express your interest here or contact the Teams Coordinator. They can be found in the
Stewards page.
One of the things that this member-driven and supported organization here does is run research and other sorts of fundraisers. During these times we have a need for interested volunteers to help us do this fundraising. This consists mainly of virtual door to door asking of donations from people here at Longecity, and in related communities. We can also use help spreading these contribution opportunities to related newsletters, websites, blogs and things like that. This is also a great excuse to network and help the community stay connected.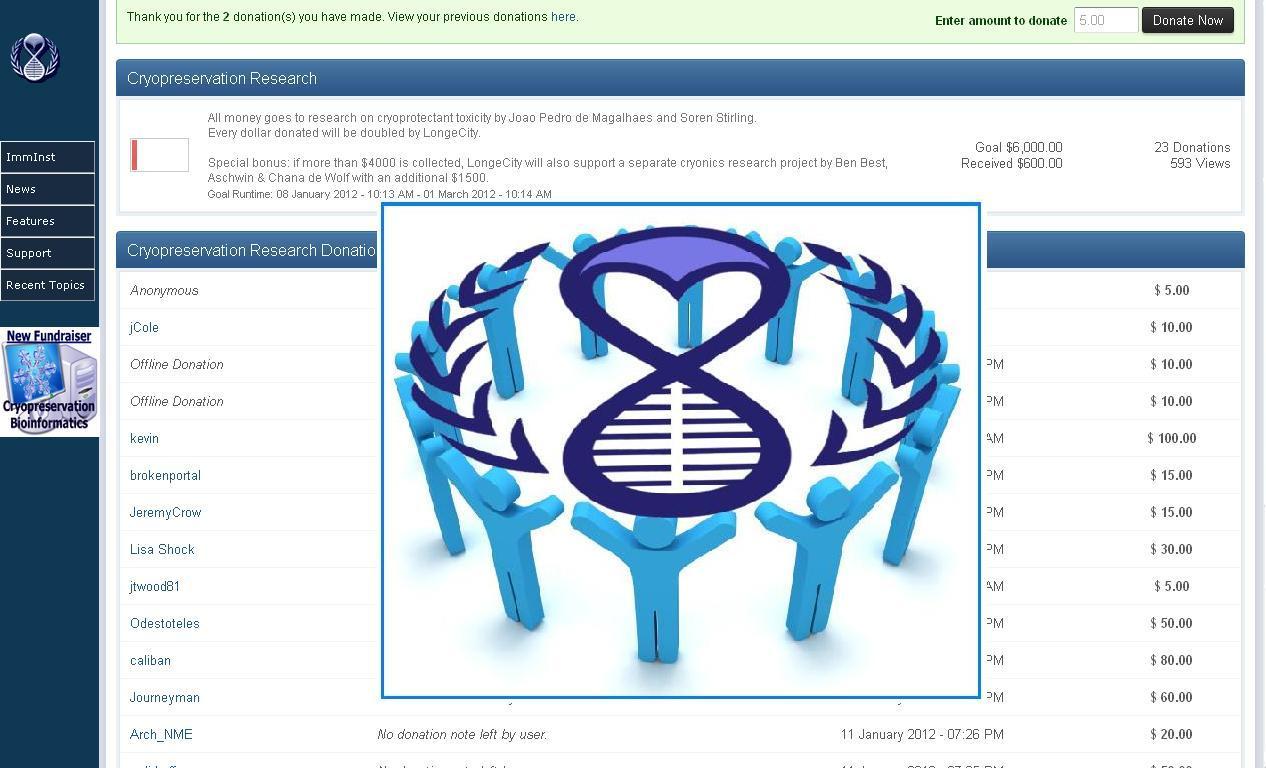 Edited by brokenportal, 26 February 2012 - 05:36 AM.