Online friends
None of your friends are currently online
Search Articles
0
Honorary Member: Fred Chamberlain (boundlesslife)
Apr 04 2013 09:28 PM | caliban in
Articles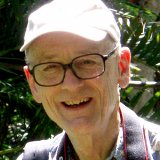 View attachment: fred.jpg
In the early 1970's Fred Chamberlain, together with his wife Linda founded the cryonics corporations Manrise and the Alcor Society for Solid State Hypothermia, The latter continues until today as the Alcor Life Extension Foundation one of a very few
cryonics providers
.
Fred joined LongeCity in 2005 as
boundlesslife
and shared his thought and experiences with the community over the years.
He was placed in cryostasis at Alcor on 22 Mar 2012.
Suspension case report:
View attachment: casereportA1002FredChamberlain.pdf
His wife Linda remembers him in an 'Ode to Fred'
View attachment: OdeToFred.pdf
He was elected honorary lifetime member for 'services to cryonics'.
Article: Honorary Member: Fred Chamberlain (boundlesslife)