Online friends
None of your friends are currently online
Search Articles
0
MitoMouse support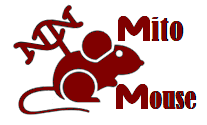 Since our founding in 2003 as a small a non-profit community forum we have been excited to watch the emergence of the SENS approach and Foundation leading the fight against the blight of involuntary death. While originally dismissed as 'too radical' many of the strategies proposed by Dr.deGrey have since gained widespread recognition in scientific circles.
The MITOSENS approach has always been among the most ambitious ideas and therefore in special need of community funding. LongeCity is proud to have been the first to organise such funding in 2013 and to contribute to the Lifespan.io inaugural fundraiser for the team in 2015.
Based on the breakthrough results from these projects, MITOSENS is now on the verge of establishing conclusive proof of principle for the strategy.

To support this effort, LongeCity will

A. match any donation up to $1000 by an Immortality Institute member.
Members who made a donation please post here.

and

B. contribute to the fundraiser

• $30 for a tweet by anyone mentioning @longecity_org and the fundraiser*
• $30 for a post by anyone on the LongeCity facebook page*
• $300 for each MOUSE 'bought' here with LongeCity 'community points'
• $800 for each new member of the Immortality Institute (reply 'mitosens' to the introductory email)
• $1000 for a new quiz accepted at LongeCity (send us a PM when the quiz was created)

*(one per person - we'll monitor our twitter/facebook accounts and keep a tally)

Support in each case is at the sole discretion of LongeCity and subject to remaining funds in our community budget.
Article: MitoMouse support