ImmInst Full Member - Yan King Yin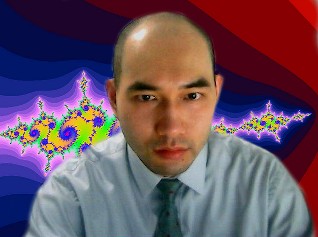 Yan King Yin
I'm studying computer science, neuroscience, and biochemistry at Hofstra University, NY, USA. I'm planning to go into research in brain-computer interfacing, neuroscience, or biomedical engineering.
My vision is to develop a practical approach to indefinite life-extension and to make it available to the broadest population possible within the shortest time. Afterwards in the post-human future I'll be interested in cyborganization.
http://www.geocities...loading/Bio.htm
--
Hello BJ et al
Sorry I missed the deadline, but I hope this article
may be of use. I'm not sure if most of the materials
are already covered by other authors. Feel free to
give me suggestions and comments.
I'm also asking MURG (mind uploading research group)
for some possible additions. Still waiting for their
reply.
Best,
Yan King Yin (Cyborg01)
--
Dear Yan,
Thank you very much for your submission.
I've forwarded it to the editing team, and they shall
be in contact with you over the coming months.
Also know that the ultimate cutoff for submission to
this first book is Feb 15, thus if you make any improvements
between now and then, feel free to resubmit to us.
Because of excellent response, we will produce more
books going forward.
Bruce