1

win$100 for 'best regimen'
Posted by caliban , 09 June 2017 · 8,189 views
competition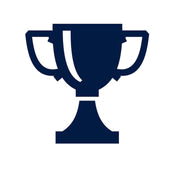 The forum structure at the heart of LongeCity works well in facilitating a free flow of communication and information exchange.
Other more structured ways of curating information have their own advantages, but their adoption appears to be more difficult.
In 2014 we closed the 'regimen' forums for brain enhancement and general supplements in favour of a new 'stacks' function.
aiming to generating a searchable database of combinations as an easily accessible resource.
It took some time for the new feature to gain traction. In some areas this worked ok, in others we still don't have any entries.
To further promote the feature we are launching a small COMPETITION for the BEST REGIMEN in each category.
On Sept.1st LongeCity leadership will draw up a shortlist of the most promising entries for each existing category:
Life Extension, General Health;

Alertness, Cognition, Mood

Sports, Performance, Bodybuilding

Medical

Weight Loss

Beauty, Cosmetics, Skin, Anti-Aging
This shortlist will be based (but not necessarily bound) by the average of the "star ratings" an entry has received from all LongeCity readers!
The Immortality Institute Members will then vote on a winner from each shortlist
The winner in each category* will receive $100 (via paypal) and

₮

100.
(* yes, that means that the winning chance in the currently empty, or sparsely populated categories might be higher)
At least for the duration of the competition, the old 'stacks' forums will re-open. We hope that by now everyone has understood the distinction we are aiming for: the 'regimen' feature is for presenting and discussing structured regimens that can be considered, compared and potentially adopted by others down the ages, the forums are for more free-wheeling conversation that might be more speculative, protracted and less likely to hold a swift take-away message for others.