There is no fixed identity for a self, or for ones defining another. This is self-evident because the cosmos is ever changing.
The master work on this is Robert Ettinger chapter 8 of the Prospect of Immortality. Although cast in the light of cryoncs, it demonstrates intense philosophyaround the question "What am I?"
http://www.cryonics....ospect_Book.pdf
Ethiopian philosophy has soared ahead of classical schools,
the best of those famous is Parfit's work,
http://homepage.west...001_100/038.pdf
- which only mentions StarTrek as an aside and ignores the Transhumanist writings which are dominating the world with their strong links to technology and science, because they makes testable predictions about the future especially in technology and are published online- often in forums - not as finished works but to figure things out by debate.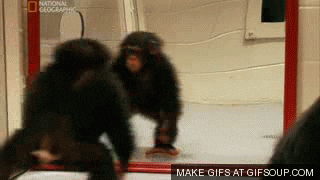 Transhumanism makes testable predictions about the future especially in technology, which is unusual in philosophy.
They aren't the first school to do this - Galileo, Newton and Einstein did, and all physics and maths is about testable predictions. But until now it didn't assume immortality of an undying, physical, changing body; the confounding of death by science as resurrection, and interactive periods of history hitherto confined to it's mother, science fiction. It is not so easy to dismiss prediction of coming identities and environments as science fiction - or for the born again atheist the ultimate scorn "Religion!". Religion is many things, and is nowhere comprehensively defined, but includes early attempts to explain the world, using sleight of hand sometimes to sooth suffering and cover voids in philosophy.
Extropian philosophy was not possible before the Industrial Revolutions geared up.
Frank J Tipler has answered the objection scientific resurrection (also predicted in Quantum Archaeology:
"but you wouldn't know which self to resurrect as many are possible?"
All will be raised- or created. Alternate yous. There may be no final Omega point where everything comes together as one superintelligence, but series of them stretching to infinity like life forming in country pools and a food chain ensuing.
The infinite comsos of M Theory accommodates accelerating infinite identity changes.
Man's identity is not fixed nor just evolving. It inter-reacts with a dynamic environment. the observer and the identified
have to construct approximations, whilst both of them are changing, so identity can only ever be general and never complete.
Uploading a self will happen if no catastrophe strikes. but this self will be prescribed by the environment is is now in., altering according to the laws and limits of its new environment and the degrees of freedom which is now possessed of.
Those degrees of freedom and environmental limits cannot be the same as the ones it left, logically.
Man's demonstrable push has been to to explore, map and predict his widest environment. Confinement would always carry the fear that the system could fail, because it is limited by the total environment which is bigger and dominant by the fundamental physics laws of the cosmos.
Arguments we live in a simulation (already) are untestable, and thus not scientific theories: reality in any case, if defined as the total number of axioms that can be stated about any thing, and verges on sophism.
To be rigorous is to look cruel.
There isn't another way, as one ruthlessly eliminates falsehoods and unprovables, without losing imagination.
Language is so weak it is astonishing it does so well, and tests have to come from technology ie what can be build and how have we altered the environment and ourselves?
Identity is not fixed, and is interdependent identity of whom for who & within what limits of examination?
Edited by the hanged man, 17 August 2015 - 04:33 PM.