LongeCity is a cyberspace platform for people across the globe, but we appreciate the value of old-fashioned face to face meetings.
We index and support local chapters, workshops and meetings that are run by our members, by affiliates and related organizations.
Local get-togethers and conferences present another great chance to get involved in some real world action, discussion and networking for the life extension cause.
If you haven't already make sure you select the right option to indicate whether you have an interest in local meetings: If you
edit your profile
you will find the options under 'meetings'
(While you are editing your profile, make sure your LOCATION is still up-to-date if you are (potentially) interested in local meetings)
We invite you to say 'hi' in the forum section for your region and see whats up:
Want to set up a local meeting? -- We can help!
LongeCity has a small programme to help with local events and meetings. This could cover costs for room hire or travel for an invited speaker. We can also provide sample agendas, project ideas and scheduling tools and help you connect. Please
CONTACT US
.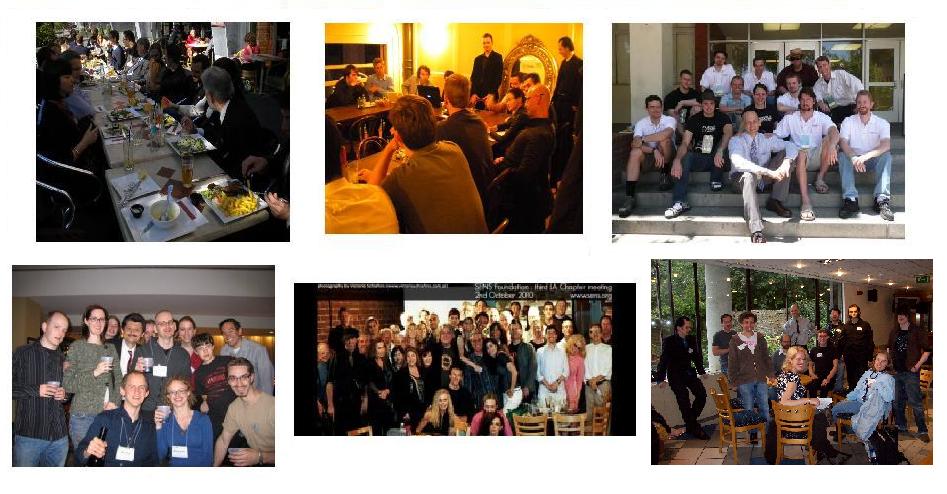 Impressions from LongeCity member meetings across the world.
Click here to view the article